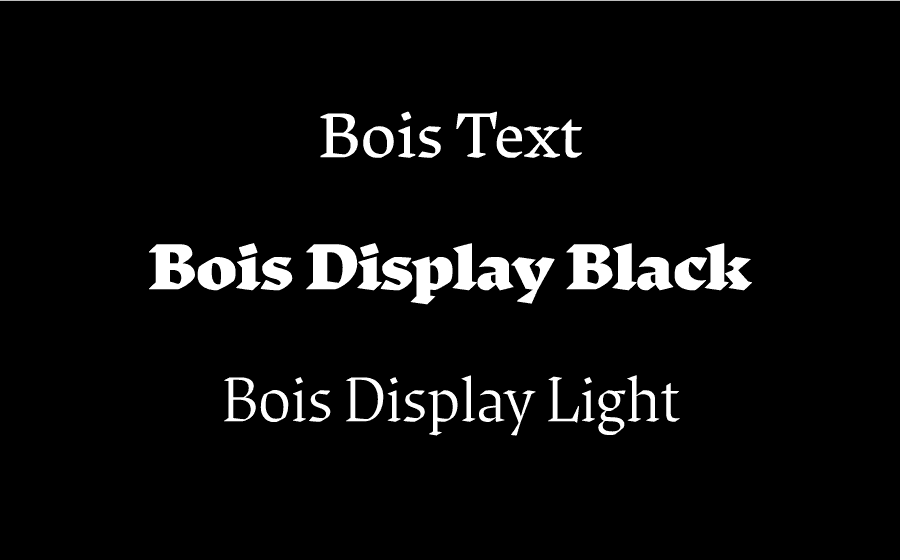 About the typeface :
Bois
Bois is a Roman Antiqua flirting with Gothic influences. The design, based on calligraphy and craftsmanship, was inspired by the works of
Villu Toots
,
Rudolf Koch
,
Oldrich Menhart
, and
William Morris
. The name Bois, French for ›wood‹, stands for the natural and solid aspect of the typeface. Also,
Robin Hood
is called ›Robin des Bois‹ in French.
About the designer :
Yassin Baggar
Yassin Baggar is a Swiss graphic and type designer. Before joining Type]Media, he has worked for different studios in Berlin. Next, he plans to start the fatype foundry with Anton Koovit.