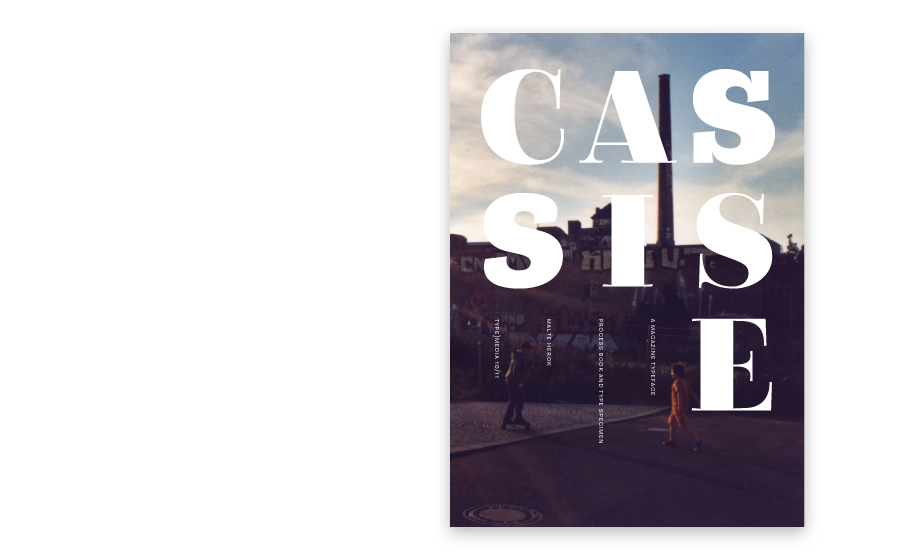 About the typeface :
Cassise
Cassise is a contemporary interpretation of the diversification of type design styles that took place during the early 19th century. Intended to be used in magazine typography, Cassise combines three different approaches—from Modern over Egyptian to Grotesque styles—all based on a similar skeleton to form one unified typeface family. Each style comes in two weights, Regular and Black. The emphasis on its quirky letterforms gives any layout a friendly and jolly appearance.
About the designer :
Malte Herok
Malte's interest in type design was sparked during his studies of Communication Design at the HTW Berlin from where he graduated in 2010 with a research thesis on typeface revivalism. Along the way, he gathered different views and influences spending several semesters as a (visiting) student in the type design classes of Jürgen Huber, Luc[as] de Groot and Fred Smeijers. Since 2007, Malte is working as a freelance graphic designer in his hometown Berlin.