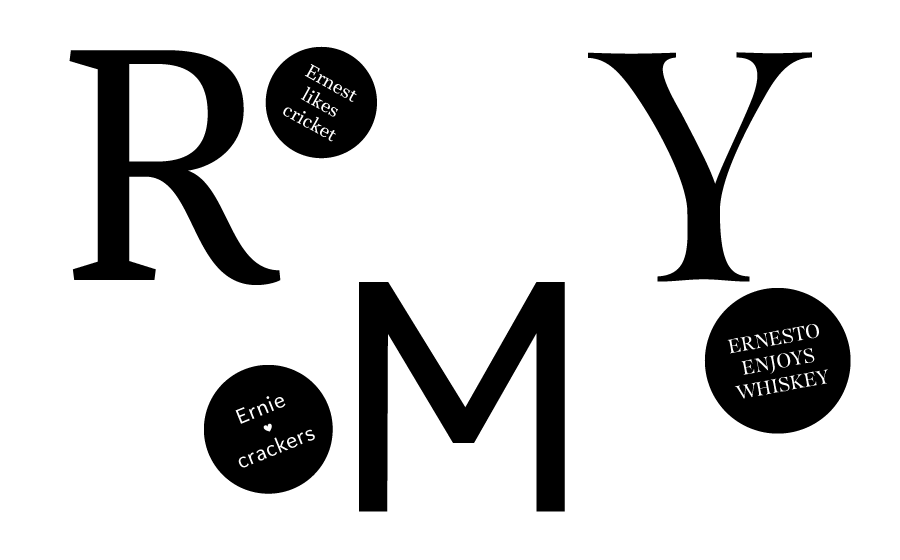 About the typeface :
Ernest, Ernie and Ernesto
This family consists of three members of very different kind:
Ernest
is a transitional text cut for continuous reading, modest and quite quiet in appearance. His little fellow
Ernie
is made for small sizes in captions with simplyfied letterforms. In contrast
Ernesto
works as an image in displaysizes, being a caps only cut with playful alternatives to give a splendid impression.
About the designer :
Linda Hintz
Linda studied at HfG Schwäbisch Gmünd, internships took her exploring classical graphic design at Atelier Anton Stankowski and signage systems at Intégral Ruedi Baur et Associés. Since graduation in 2007 she worked professionally designing books, magazines, catalogues, businesscards, exhibitions, posters, pictograms and all kind of other things for both big and small clients. A course with Luc[as] de Groot led her to Den Haag to find out more about type.