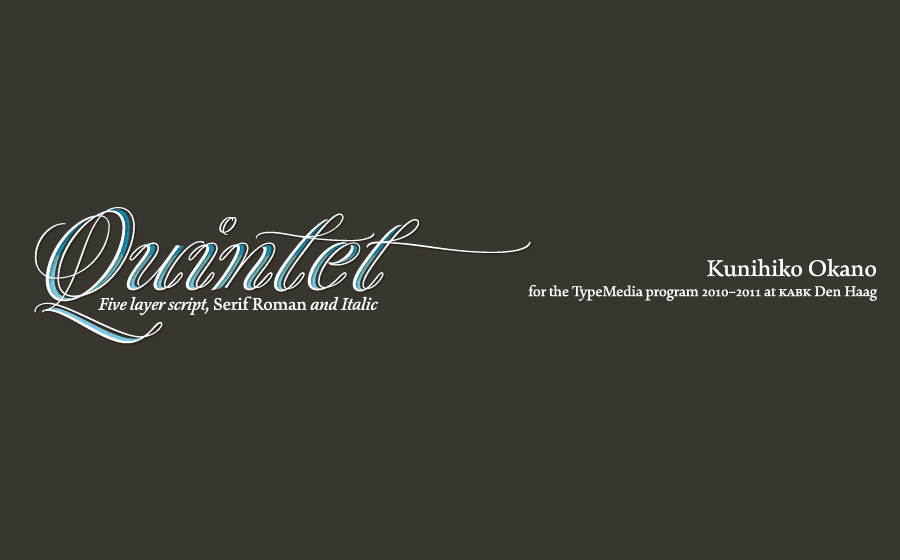 About the typeface :
Quintet
Quintet is a type family consisting of a Script typeface, a Serif Roman and Italic. The Script typeface is based on the double-pencil technique and looks double-stroke but consists of a single stroke. The Script variations have completely same letter widths and kerning values to be used as a layer font. The Serif style works for a subhead or body text. Quintet is suitable for packaging design for wines, sweets and cosmetics.
About the designer :
Kunihiko Okano
Kunihiko graduated from Kyoto City University of Arts in 1995. After working as a packaging designer for about a decade, he started his design office Shotype Design in 2008 and has been providing Latin parts to Japanese type foundries.