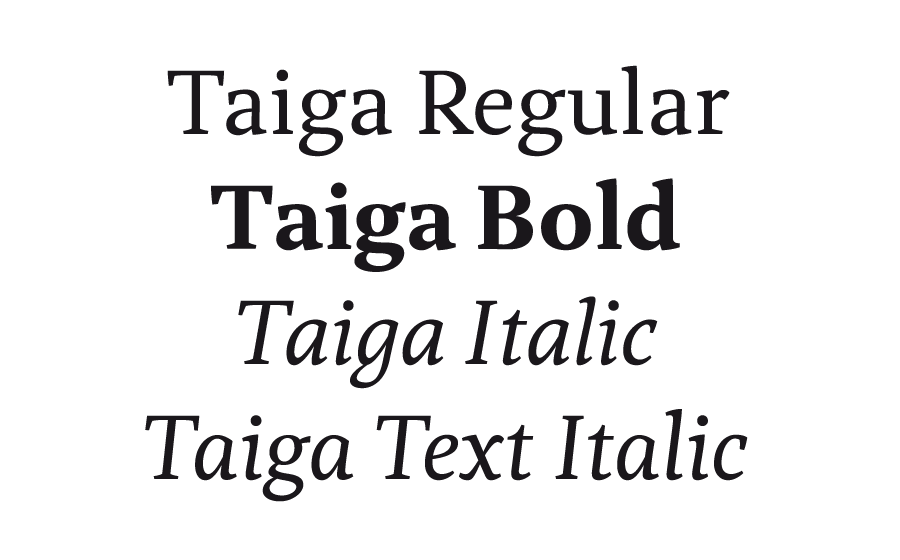 About the typeface :
Taiga
Taiga is a type family for books, especially fiction books and poetry. It consists of four styles: Roman, Italic, Bold and a Text Italic. The Text Italic is a parallel style to the Roman, intended for setting longer italic captions, translations, or wherever you need a second, more informal tone of voice.
About the designer :
Emma Laiho
Emma Laiho studied in Aalto University School of Art and Design in Helsinki but caught the type fever during her exchange studies at the Royal Academy of Arts (KABK), Den Haag. A couple of years later it was time to return to the Netherlands for Type]Media. Her graphic design work has been concentrated on editorial and book design, so it is logical that her main focus in type design so far has been learning the intricacies of text type.